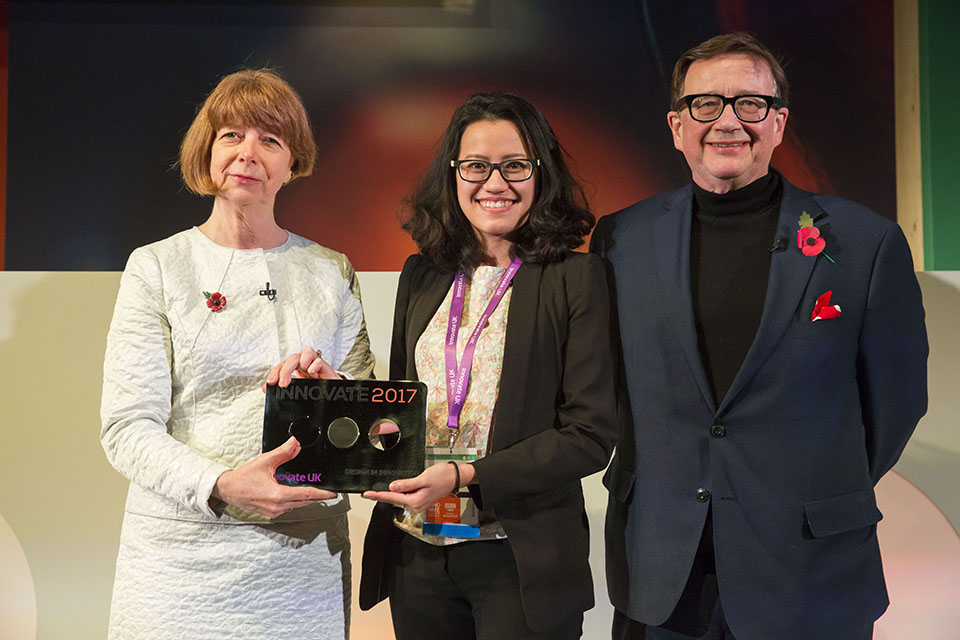 Innovate UK's Ruth McKernan and designer Sebastian Conrad with Pae Natwilai of Gettrik, the Design in Innovation winner.
Design in Innovation award
Topping off the day was Innovate UK's Design in Innovation award, which was presented to Pae Natwilai, CEO and Founder of TRIK.
Now in its third year, the Design in Innovation Award recognise the Innovate 2017 showcase exhibitor whose project best demonstrates human-centred design processes that deliver for people. On the judging panel were representatives of the Design Council and leading designer, Sebastian Conran.
TRIK won the award for its automated drone control and real-time inspection system for buildings and infrastructure. The judges recommended it for being intuitive and easy to use.
Pae is one of our women in innovation award holders. This was our female-only funding competition designed to get more women innovating in business and create new role models for the next generation.